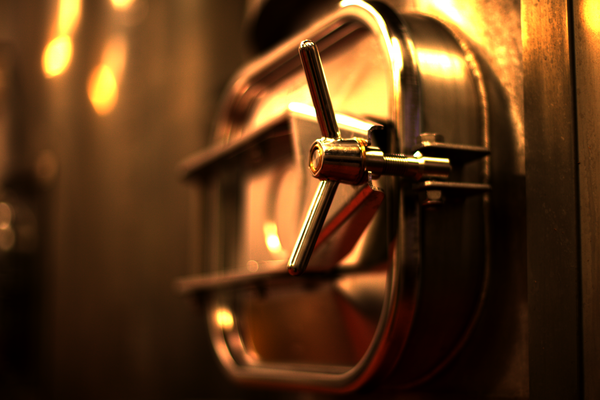 Little Ox Brew Co
At Little Ox we like to shake up the traditional and produce modern exciting beers that lift your spirit.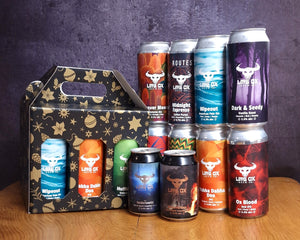 Christmas Opening Times 2023
Friday 22nd December - 9-5pm
Saturday 23rd December - 12-2pm
Sunday 24th to Thursday 28th December - CLOSED
Friday 29th December - 12-3pm
Saturday 30th December - 12-3pm
Monday 1st January - CLOSED
There will be no deliveries in the week between Christmas and New Year.
I'm coeliac and am so thankful for the Little Ox Brew Co. It's been so many years since I had much choice in beer, I never expected to get to drink stout again. Thanks so much for your GF offerings!! Delighted to see you in more pubs in Oxfordshire.
Steph West
Great, great brewery, a fab selection of ale (the Wipeout is spectacular...) and lovely, helpful people running it - get down there!!
Will Hone
Wow what a lovely independent brewery this is and right on my doorstep. Their beers are some of the best I have tried and what I like they are always adding to their brews plus all the staff are so friendly and are there to answer any questions you have.
Paul Woodley
Absolutely delicious beer, and the friendliest team ever! Would 100% recommend to anyone who loves delicious beer and is passionate about supporting local breweries!
Meghan Davies
Great beers! My favourite at the moment is the Dark & Seedy vanilla stout, but also a fan of the pale ales too. Delivery is super quick, I ordered on a Wednesday and they were delivered the next day! Looking forward to seeing more new creations popping up on the website.
Rachel Feeney
Great selection of local brewed beer, some really wonderful tasting ales!! Happy to sell you single bottles or more! Friendly, polite staff, highly recommended!!🍺🍺😁😁😋😋
Fairlocks Pool Products
Top brewery suppling top beer! Can't fault any of what they brew. Delivery service locally is great if you can't get to the shop. Order now, you won't be disappointed.
John Howell
Little Ox Brewery is one of the very few UK artisan breweries to get 5* in my reckoning and now my go-to for my weekend ales. Little Ox combines classic ingredients with real flair and experimentation - the mark of real aficionados and dedication to their craft.
Gerald Wait
I'm really getting impressed with this brewery and they're certainly one to watch.
Simon E.
Brewery
Brewery Shop
Monday to Friday - 09:00 to 17:30
Saturday - 12:00 to 14:00
Sunday - Closed