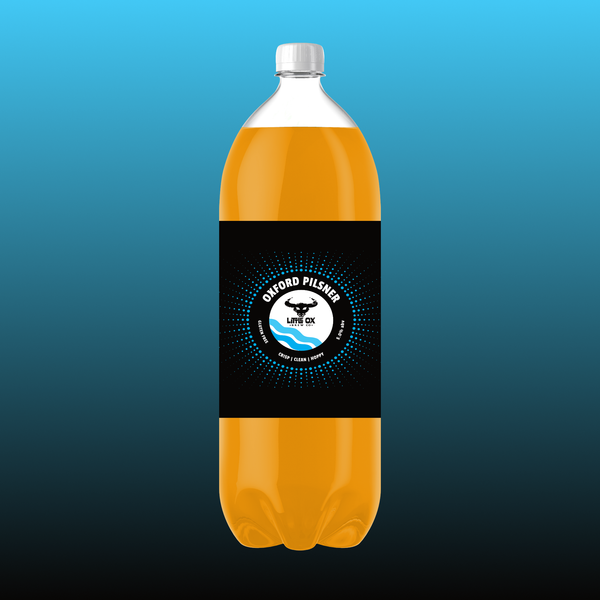 Oxford Pilsner
Czech Pilsner | 5.0% abv - 2L PET Bottle
Premium Pilsner malt is used in this hoppy, aromatic and pleasantly bitter beer. The use of both bohemian and new world hops gives a traditional pilsner with a modern twist.
Look - Pale Gold
Smell - Floral | Citrus
Taste - Crisp | Clean | Hoppy
Ingredients: Water, Barley, Hops, Yeast
(Allergens in uppercase have been deglutenised - Please click here for more details)

Unfiltered/Unpasteurised | Gluten-Free & Vegan
PLEASE ONLY ORDER IF QUALIFY FOR OUR 'LOCAL DELIVERY', as we can't send this product through the courier network. 
(The colour in the image is representative and may vary from the actual colour)