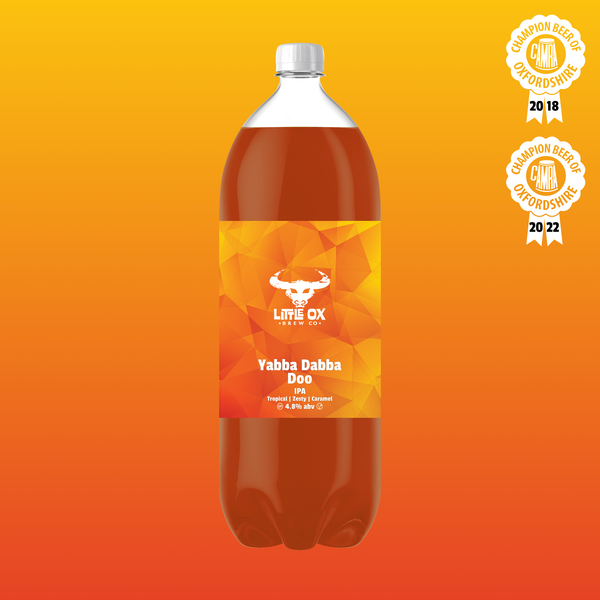 Yabba Dabba Doo
IPA | 4.8% abv - 2L PET Bottle
This juicy IPA will deliver waves of passionfruit, peach and citrus flavours from the finest American hops, on a backbone of soft caramel malt. Low bitterness, big on flavour, very moreish.
Look - Straw
Smell - Hoppy | Fruity | Citrus
Taste - Zesty | Grapefruit | Tropical
Ingredients: Water, BARLEY, Hops, Yeast
(Allergens in uppercase have been deglutenised - Please click here for more details)
Unfiltered/Unpasteurised | Gluten-Free & Vegan
PLEASE ONLY ORDER IF QUALIFY FOR OUR 'LOCAL DELIVERY', as we can't send this product through the courier network. 
(The colour in the image is representative and may vary from the actual colour)